When your staff replies to a support ticket, Kayako Classic can update its status, to keep it moving through your workflow. You can set a default reply status based on what ticket view the staff member is working from when they reply. 
You select or change the default reply status for a view, click Tickets and the Views on the staff control panel toolbar. Open up a view, and switch to the 'Options' tab. You'll be able to change the default reply status there.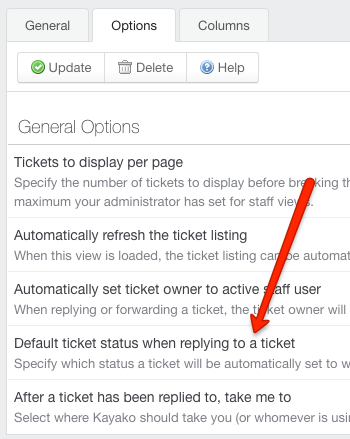 NOTE: Read our Help Center article about ticket views to learn more.