Every time someone on your team creates a ticket view, they'll choose how many tickets to display per page. But in the admin control panel, there is also a global on how many tickets can be displayed per page, in any view across your helpdesk. If the tickets per page value for a particular view is higher than the global page limit, the person creating the view will get an error message saying their limit exceeds the global limit for your helpdesk. They can either adjust the limit on their view, or, if needed, you can adjust the global limit.
To edit the global page limit, go to the admin control panel, and click Tickets and then Settings in the sidebar. Scroll down to find Maximum tickets per page in staff ticket views, and select a limit before saving your changes.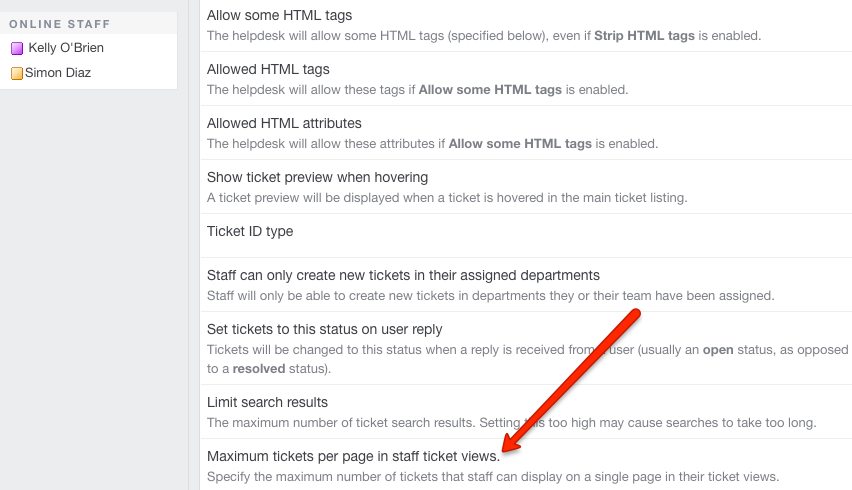 NOTE: If you are using Kayako Classic OnDemand, we would recommend keeping the ticket count per page below 50 to avoid performance impacts.