You can control whether users can set their own ticket priorities by enabling or disabling that option for particular template groups. This option is enabled by default, but you can change it for any or all of your template groups, if you like.
You'll need to log into the admin control panel and open the template group you want to edit. From the 'Settings: Ticket' tab, you can set the User can select a ticket priority field to 'Yes' or 'No':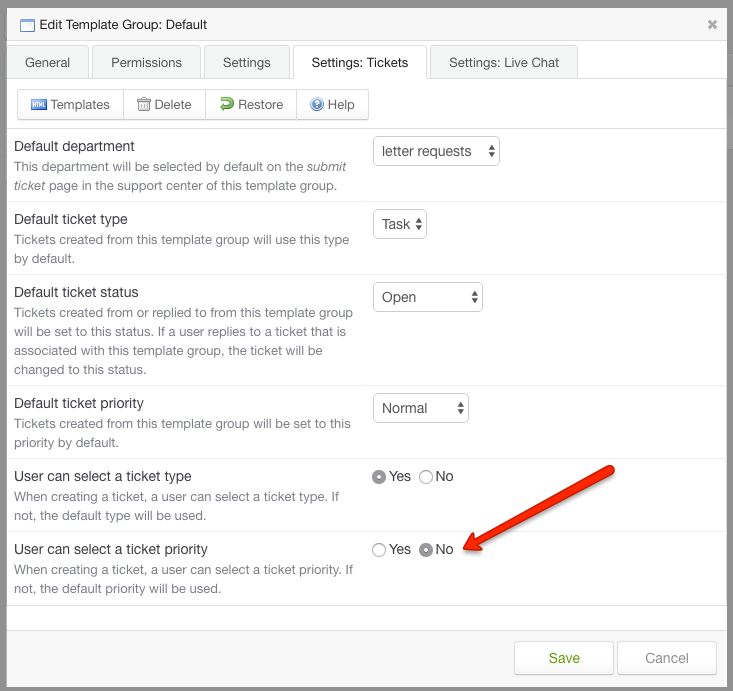 With this option enabled, users will be prompted to select a priority level when submitting their support requests. If it is disabled, they will not have the option to choose, and Kayako will assign the default priority.